Black mural artists are adding face masks to their street art in a grassroots PSA to fight the coronavirus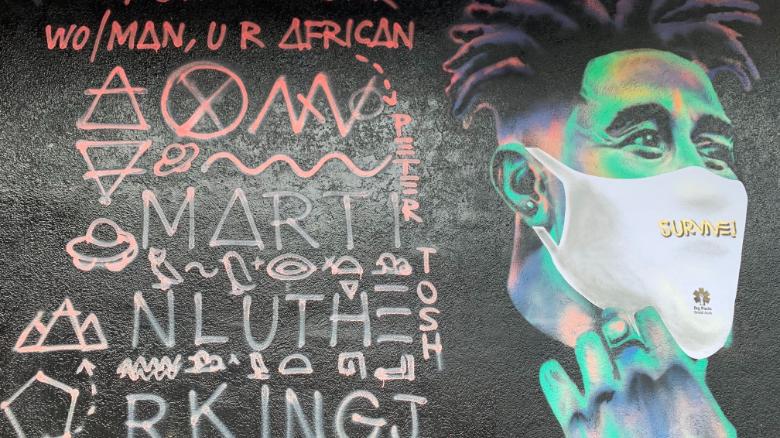 A street mural of Bob Marley by Atlanta-based artist Fabian Williams is covered with a vinyl mask as part of the Covid-19 public awareness campaign Big Facts Small Acts.
(CNN)Colorful street murals have adorned an intersection in Atlanta's West End neighborhood for years. One depicts an ethereal vision of Martin Luther King Jr. floating on his side, the other of former NFL quarterback and civil rights activist Colin Kaepernick plucking arrows from his football jersey.
In June, the two men's faces took on a whole new look to respond to the coronavirus epidemic.
Face masks made of huge white vinyl sheets now seamlessly cover the mouths and noses on the murals. On King's mask is written "We Gone be Alright," a reference to the Kendrick Lamar song.
"We're not seeing visual cues of a pandemic. In the movies, when pandemics come, there's like chaos, soldiers with guns, breathing apparatuses and hazmat suits, bodies lying on the ground. This is not that," said Williams.